Our Investor Networking Events are for investors who want to meet other investors. If you are a founder please see our other events to meet investors. The Entrepreneurs Collective has a community with a healthy number of investors, angels, VCs, HNWIs, PE and Family Offices. As part of our startup community we regularly hold exclusive Investor Lunches and Investor Networking events as a great opportunity to share ideas, industry trends, deal flow and socialise.
For our members, investor networking events are the perfect way to meet with other investors across the industry in a relaxed setting. Over food and drink, investors of the Entrepreneurs Collective community enjoy the invaluable opportunity to connect and talk with an exclusive network and a highly select group that attend our invitation only networking events.
During the afternoon lunch, Investors also find the ideal opportunity to meet with our sister fundraising team Alator Capital. Alator Capital, alongside valuable connections with startups across the ecosystem, also leverages its own vast network of Angel Investors, VCs, Family Offices and Seed Funds who are regularly invited and attend EC's Investor Networking Lunches.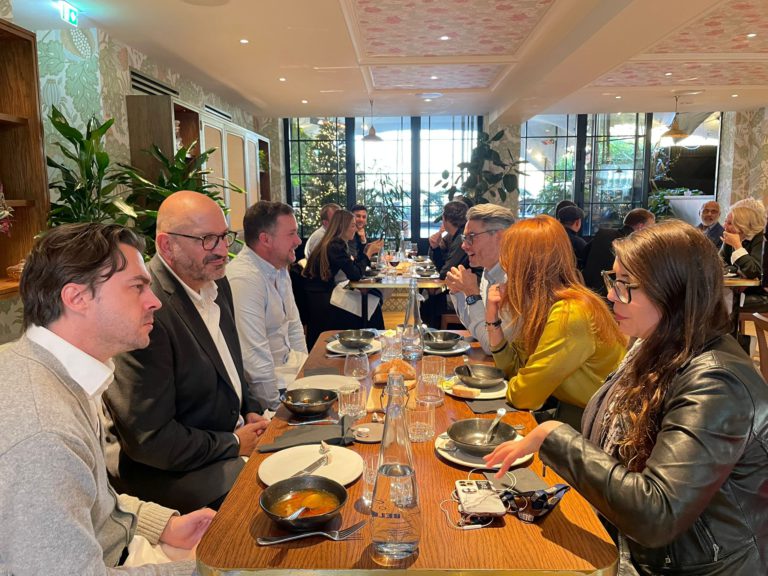 For other investors, it is a great way to develop valuable and long-lasting business connections and create a network of new investor contacts across different fields, interests and industries. Through Investor Networking events, Entrepreneurs Collective provides many avenues for Investors to meet with angels, share advice and talk about future opportunities and developments in the startup and investment space. It is an afternoon full of insightful talks between peers working in Investment about new opportunities as well as conversations about entrepreneurial advice and start-up journeys.
Check out our upccoming events