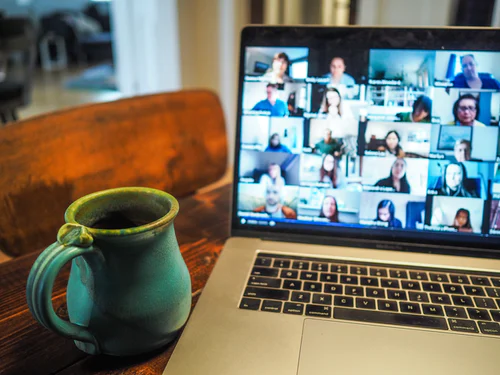 Introduction
Software development has massively grown over the last few years, and it doesn't show any signs of slowing down. In fact, according to Seedscientific, the employment of software developers is projected to grow 21% between now and 2028. Offshore software development is the process of utilizing the services of a team of developers, located in a remote location, to develop software for use in your home country. In other words, it's essentially the practice of hiring either an external company or a team in order to build the software outside your home country.
The reasons why companies prefer software development outsourcing over in-house development are:
It's a cost-effective product development strategy. You will not be spending your funds on overhead costs such as office rent, payroll, insurance benefits, vacations, recruitment fees, etc. In addition, due to the low-cost of living in offshore countries, hiring a dedicated development team from Eastern Europe, India, or Latin America can be twice or even three times cheaper.
Increased productivity and save time. With a dedicated development team, you will not spend any time training new employees, as each outsourced developer has their skills already in place.
More talent than on site. IT outsourcing gives you access to a larger pool of talents than you would find onsite.
Flexibility. Outsourcing developers are flexible, which is crucial for a startup, and you can quickly move them between the projects, especially if you collaborate with them via a dev shop.
Fewer conflicts. Startups typically result from personal relationships and business interactions may differ from personal ones. This can cause conflicts and misunderstandings. However, offshore development teams can help you avoid such conflicts at the MVP building stage.
On the other hand, it may also bring some challenges to your business, such as:
Complexity in the communication process, due to language barriers or time-zone differences.
Too much variety to choose from. The abundance of software development vendors can bring a bit of confusion. It's hard to choose between thousands of agencies.
Difficulties in quality control. It can be challenging to test the code's quality, especially if communication is not done properly.
Cultural and socioeconomic issues. Every country has its own mentality and mindset, that is formed through culture and tradition, and they, in turn, affect work ethics and communication.
At Entrepreneurs Collective, we understand the importance of hiring an overseas development team. That's why we get the help of Playroll, a platform which network counts with many global teams in over 40 locations worldwide. Therefore, to help you find the best team for your business, we created a list of the steps to follow. Whether you find them doing research online and looking at recommendations, with the help of an agency or meeting at networking events, to successfully build an offshore team and hire world-class offshore developers, you need to move through the next process:
Define your needs, goals and requirements
This is an obvious step, but many don't take it as seriously as they should. Note down all the skills you require from an ideal candidate, i mean, make sure you've listed the functionality of your project and all the right skills a developer has to have to fit the job. This includes various considerations, such as the type of project, country, budget, collaboration mode, etc.
Check review platforms
Don't believe everything you read on the offshore IT company's website. Find out if the developer or outsourced team has a proven track record. Also look at their profiles on social media, their background, other client's feedback, etc.
Prepare a shortlist
By now, you'll have a better idea of which offshore IT companies might be a good fit for your startup. List them down along with their contacts. Identify and separate the 'must-haves' from the 'nice-to-haves'. This will go a long way in helping you sort priorities so you only hire offshore developers who add value to your business. In addition, reject the cheapest quotes and focus on cost-efficient solutions
Interview
Reach out to them and arrange for an interview. You will need to prepare a list of topics and questions that you want to ask them. It's an excellent opportunity for you to learn about their past projects, expertise, culture, and app development best practices.
Technical test
This will help you to evaluate their skillset. Also, to evaluate their skillset. Their ability to write efficient code is the most important technical skill, and nothing will tell you more about the ability of the developers you are hiring than a test. By demonstrating how they approach a problem, tackle roadblocks, document and comment on their code, you can closely analyze them.
Ensure requirements and culturalities align
When hiring offshore developers, cultural fit and connection are absolutely crucial. You should know the core values, goals, and practices that define your organization. Ensure that the developers understand your business. The best-fitting ones will have a work ethic and values which align with those of your company.
Offer some incentives.
Give candidates a reason to work for you. Competition for skilled offshore developers Is high, which means finding top tech talent is not easy. The interview process should be a two-way street. Candidates also evaluate your company. Therefore, make sure the conversation is never one-sided, make them excited to work for you and the benefits of doing so.
Finalize work conditions and Legal Agreements
At this point, you must have selected a developer/agency already. Once you've pronounced yourself satisfied with the selected candidate, you kick off the collaboration with a legally-binding contract. You are giving out access to and knowledge of your business operations, so you might want to include an NDA, SLA or SOW to protect your business data.