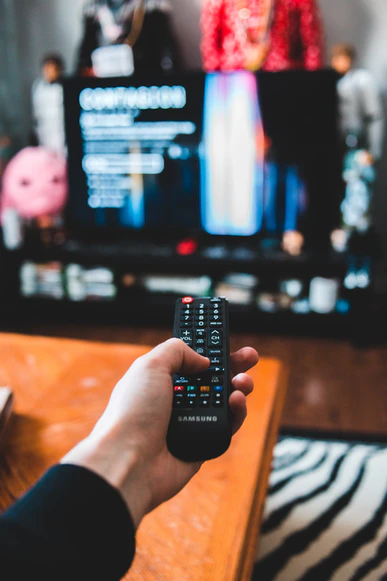 Introduction
YES! We entrepreneurs also have time to watch tv, even if it's one of the last things on our priority list. It can be good for your mental health to take a break and watch some TV. If you're one of us and a big fan of TV shows, you may be wondering if there are any shows out there that can help you get ideas on what to do, or what to not do, and become a better entrepreneur. At EC, we care about the well-being and constant personal and professional growth of entrepreneurs. That's why we wanted to create this list. These TV shows, perfect for entrepreneurs, will help you learn about different business aspects. From starting a company to marketing to financial planning. It's a positive distraction that will leave you feeling inspired and motivated, especially if they are based in true stories like these ones:
1.Silicon Valley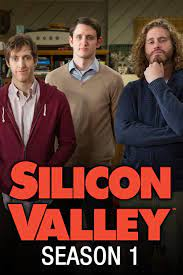 Silicon Valley is one of the most popular TV shows for entrepreneurs. This series tells the story of Richard Hendricks, a computer programmer who, along with his 4 budding partners, ventures into the heartland of US technology. The tech industry praised the show for its accurate depiction. Also, it has become a popular resource for entrepreneurs looking to learn more about the business. You'll learn more about ethics and morality in the business world, as well as the actual power of the people who ultimately call the shots. For example, the show emphasizes the importance of networking and building relationships with investors. In addition, the importance of timing when it comes to launching a new product.
2.Girlboss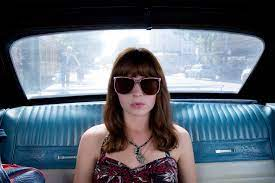 This TV series, available on Netflix, follows the story of Sophia Amoruso, founder of the fashion brand Nasty Gal. The show is based on Sophia's memoir, which has the same name, and shows her journey from working at a San Francisco thrift store, to building a multimillion-dollar fashion empire. Girlboss offers an inspiring look at what it takes to be a successful entrepreneur. The series also highlights the importance of grit, determination, and resilience, which are essential qualities for any business owner. For anyone aspiring to start their own business, Girlboss is a must-watch.
3.The Dropout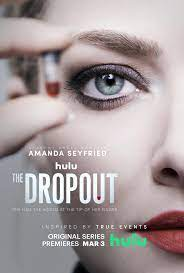 This TV Show is about the rise and fall of Elizabeth Holmes and her company, Theranos. It shows the story of Elisabeth, who dropped out of Stanford University in 2004, to start her company Theranos and revolutionize the healthcare industry. Theranos is a blood-testing startup that claimed to devised blood tests that only required small amounts of blood and could be performed rapidly using small devices. Elizabeth Holmes was valued at $9 billion, and was the youngest female billionaire in the world. Two years later, the company was cited by the SEC for fraud.
4.Inside Bill's Brain, Decoding Bill Gates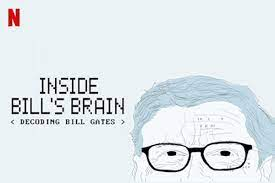 The series offers a rare insight into the mind of one of the world's most successful businessmen. Also, how he used his skills and vision to create some of the most iconic companies of our time, Microsoft. Therefore, it shows the life of Bill Gates and his thoughts about the future and inspirations to change the world. Every episode is approximately 50 minutes long and each tells a different story of Bill's life. Starting from his humble beginnings, all the way to his peak.
5. Inventing Anna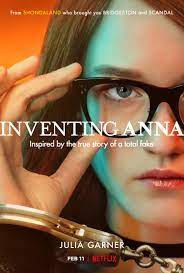 This series tells the story of Anna Delvey, whose real name was Anna Sorokin, who was able to con members of New York City's upper crust, friends, banks and hotels, into believing she was a German heiress, with access to a substantial fortune. She uses this persona to receive hundreds of thousands of dollars in cash, goods and services. Her goal behind all this scamming was to raise funds for the Anna Delvey Foundation, a proposed mixed-use art-and-restaurant space. Throughout the show, she demonstrates how she is someone entrepreneurs can learn from, regardless of what we think of her methods. It showed us how managing our image, network with the right people and projecting unshakable confidence, plays a huge importance when opening a business.
6.WeCrahed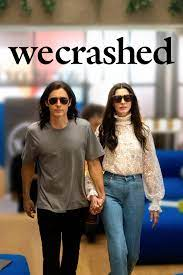 This show portrays the story of Adam Neumann, his wife Rebekah Paltrow Neumann, and their co-working space company, WeWork. This company's valuation reached a dizzying $47 billion in 2019 before crashing as a result of financial revelations. Its main goal was to make office work an experience, as Adam wanted to innovate the basic, mundane and depressing cubicle lifestyle. Freelancers, startups, and other businesses, use to rent the space for office purposes. Throughout the series we learn about the highs and, especially, the lows, challenges, backlashes and expenses Adam had to face in order to succeed.
7.Selfmade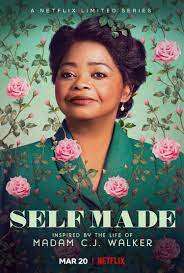 This series illustrates the life of Madam CJ Walker. Selfmade is an American show that tells the untold story of this black hair care pioneer and mogul. It portrays how she overcame the hostilities of America, epic rivalries, and tumultuous marriages to rise from poverty and become America's first Black, female millionaire. This independent, black woman, who was the child of slaves, is still remembered, especially by the black community, more than 100 years after her death, as a symbol of black wealth and entrepreneurial success. No more words are needed to justify how this is one of the TV shows, perfect for entrepreneurs!
8.Shark Tank/ Dragon's Den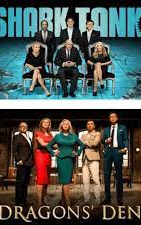 These are the American and English version of the same reality television program. It follows a group of real entrepreneurs as they pitch their business ideas to a panel of investors. Puts a light on investors and venture capitalists and how entrepreneurs should deal with them when pitching their ideas. In other words, you'll get to see how investors think and act when it's time to get the wallets out. Moreover you'll get to see how entrepreneurs develop their ideas to create their own success stories!