Introduction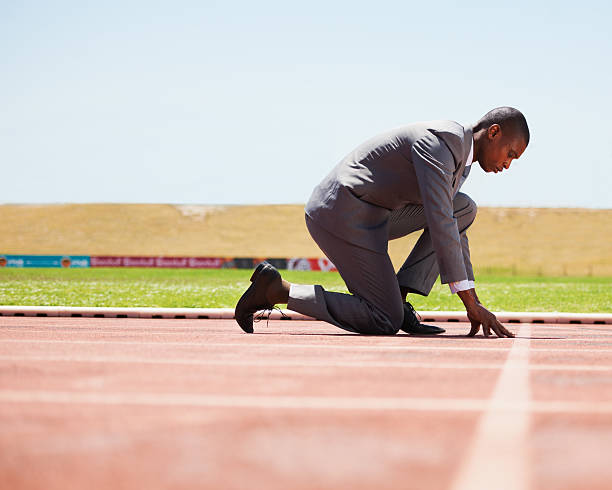 To learn how to prepare for a pitch competition, first we must understand what this is. A pitch competition is an event in which individuals showcase their business idea to a panel with hopes of earning a prize or funding. As explained in our website, it provides an opportunity for entrepreneurs to demonstrate their company plan or product in exchange for funding. Founders can presume of their abilities, raise publicity for their business product/service, build their network and, possibly, earn the funding needed to improve and expand.
There are many types of competitions and pitching opportunities for entrepreneurs. These can run from school business plan competitions, to government grants, to demo days at startup accelerators. In addition, those hosted by angel groups, TV shows like Shark Tank, as well as individual investor meetings you've managed to line up. At EC we host many pitch competitions, which dates and details you can see on our Eventbrite page. We invite all entrepreneurs to come as guests or pitchers.
To help future business owners prepare for pitch competitions, here are the best tips to help you prepare before the event.
Do your Research
Success is all about preparation. Beyond your own market and business, you need to be researching your competition and the audience you are pitching too. Also, know your prospective investors. What are they looking to fund? What's their story?
Finally, speak with former participants. There's a lot of insights that can be gained through these conversations to help perfect your pitch.
Build Relationships in Advance
Start the conversation early if you can and build some familiarity. In other words, try to connect with the decision-makers and those you'll be pitching in advance. However, don't be too hoarder. The less you have to sell yourself, the better. Your reputation must allow you to establish credibility.
Deck Design
Your pitch deck is important. Whether you are pitching live or not, your deck has to do all the talking for you. Some will pay a lot more attention to the screen than to you. Make sure your deck answers the major questions that will be in the minds of your audience and refine it as much as needed to make it perfect. You can even have it reviewed by someone experienced to give you tips. Moreover, you should rehearse it and get some feedback to better tailor the message. Practice, alone or with people, is extremely important! Not only for your deck, but also to rate your body language, word usage and other elements of your communication.
Last but not least, don't forget to simplify. Don't use three slides when one will do and don't use words if you can use visuals. The more you can simplify, the easier it is to stick in the evaluator's mind and also use your time effectively. Focus on the essentials and keep it short.
Be Objective and Concrete.
You are usually the person that spends the most time reflecting on your business potential. Don't brag and lie about its benefits. Seeking external comments and analysis can mitigate bias and add credibility. Also, avoid being vague and not having concrete details about your businesses. Show you have thought about the details of your business and your industry, and that you understand what you are asking for.
Be Yourself
Be true to yourself and let the "real you" into your pitch because people invest in people and ideas. Investors invest in founders more so than the product or idea. It's important to be authentic and true to who you are. To help, your mindset must be right. A great deal of the competition is in your mind. Being desperate and nervous because of that perception isn't going to help you at all. Be sure to leave time to clear your head and relax before the pitch competition. Try to avoid dealing with draining tasks that can be dealt with another day. Conserve your energy so you show up centered, joyful and confident.
Prepare for Questions.
Decisions are often based on the strength of your responses to questions that your judges ask. Practice responses to common questions so you can be as prepared as possible. Savvy investors will want to know that you're able to objectively see any potential roadblocks and have plans to work around them.
Take the Stage and SHINE
Walk on stage, take a beat to center yourself and then begin positive and with confident. Also, be memorable. For judges it can become almost impossible to remember the details about everyone who pitched. You may not get an answer on the spot, it may not be the right time or you may not be the number one winner. However, that doesn't mean great results and funding won't come out of it if you are memorable or use memorable quotes. This way, investors can follow up and find you afterward.