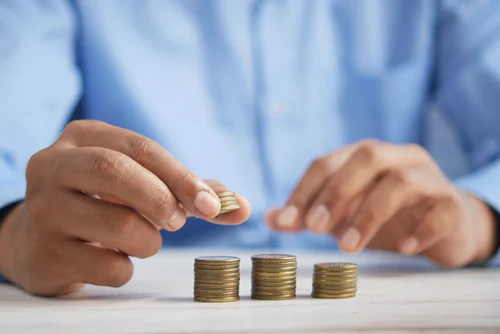 Introduction
Starting a business requires an enormous investment of time, effort, and, most importantly, money. Money is the bloodline of any business. According to recent studies, over 94% of new businesses fail during the first year of operation, due to the lack of funding. Therefore, you must raise investments to have enough funds to cover production charges, invoices, employee's salary, improve your company's cash flow, etc. However, one of the biggest challenges entrepreneurs face is raising money for business ideas or growth. If you're not sure where to look, securing financing for your start-up it's a frustrating experience. If you're wondering how to raise money for a business, below you'll find the most common ways to do it:
Bootstrapping
Also known as self-funding refers to the process of using only existing resources, such as personal savings, personal computing equipment, and garage space, to start and grow a company. The fact that many companies get the funding they need, doesn't mean that you will too. First-time entrepreneurs often have trouble getting funding without first showing some traction and a plan for potential success. However, that's not necessarily a problem if you can count on your own savings to grow your business organically. This will be easy to raise due to less formalities/compliances, plus less costs of raising. This is the best option to not give up any form of ownership or independence, build up an impressive client base and great reputation, and be able to retain equity in your business
Crowdfunding
Not the most traditional way to raise investments, but lately it's been used a lot. It's defined as the practice of funding a project or venture by raising money from a large number of people, through the internet. Crowdfunding sites like GoFundMe have become increasingly popular with inventors, entrepreneurs, and the general public in recent years. By crowdfunding, you get to whip up interest in your business while securing a readymade base of early users and brand advocates. This is how it works: Entrepreneurs put out a message that shows why their enterprise is a good investment. They'll mention the goals of the business, plans for making a profit, how much funding they need, reasons behind, etc. and then consumers can read about the business and give money if they like the idea. Moreover, you can ask friends and family to contribute. People you know are often the best and safest way to raise money. They will be more open and likely to see your effort and dedication. Don't forget, your business must stand out, to gain the attention of the average consumers through just a description and some images online.
Bank Loans
One of the most traditional forms to raise investments. Banks are normally the first place we go when thinking about funding. You'll need to present a very well-structured business plan, and valuation details. This will help to demonstrate that you are a good investment and will be able to repay. In addition, you will usually have to offer substantial collateral, such as your home, against the loan. These can be beneficial as they provide access to large sums of capital, while allowing you to retain all the equity in your business.
Equity Financing
Equity financing involves selling a stake in your business in return for a cash investment. In other words, you raise capital by selling shares in your company. There are five main stages of equity investment for a start-up:
Pre-seed: Period in which a company's founders are first getting their operations off the ground. Usually raised by the founders themselves, friends or family.
Seed: first official equity funding stage. It typically represents the first official money that a business venture or enterprise raises. The amount of money you can expect to raise is usually anywhere between £500,000 and £2,000,000.
Series A: Generally, this is all about laying the foundations for your company and ensuring market fit. It can lead to £2,000,000 – £10,000,000 in investment.
Series B: round of funding for a company that has met certain milestones and is past the initial startup stage. It tends to be around £10,000,000.
Series C: investors inject capital into the meat of successful businesses, in an effort to receive more than double that amount back. It's focused on scaling the company, growing as quickly and as successfully as possible. Businesses can expect to make £100,000,000 plus with this round of investment.
Angel Investment
Angel investors are usually high-net-worth individuals who invest in early-stage businesses, with the aim of getting a very high return on their investment.. However, angel investors can also provide mentorship and networking, making them a valuable asset for many start-ups. Therefore, they must fully believe in you and your business.
Venture Capital (VC)
Venture capitals are professionally managed funds who invest in companies that have huge potential. In other words, is the fundraising method of choice for high-growth start-ups, many of which go through several rounds of funding before becoming profitable. Unlike Angels, these generally provide financing that often has higher rates of return instead of taking a share of the company. It's a very competitive area, so you'll need an outstanding strategy, a bulletproof business plan and a dynamite pitch.
Incubators and Accelerators
These are business programs that support early-stage, growth-driven companies through education, mentorship and financing. These programs assist hundreds of startup businesses, to raise investments every year. Incubators are for start-ups in the very initial stages of building their company, while accelerators are for existing companies with an idea and a business model. These programs normally run for 4-8 months and require time commitment from the business owners.
Business Grants
Grants are defined as sums of money given to businesses by the government, philanthropists, or other companies. The main benefit of grants is the fact that they're non-repayable, so you won't need to give away any equity in your business. Each grant will have its own application process and strict qualification criteria, so there is no guarantee you will be eligible.
Contests
The number of contests has tremendously increased over the years. Business contests are a great way to get funding because the prize money comes with very few conditions, if any at all. In such competitions, you either have to build a product or prepare a business plan. It encourages entrepreneurs with business ideas to set up their own businesses.

Remember!! Here at Entrepreneurs Collective, we count with a big community of investors, and we offer our support to help you fundraise. Click on this link to join us