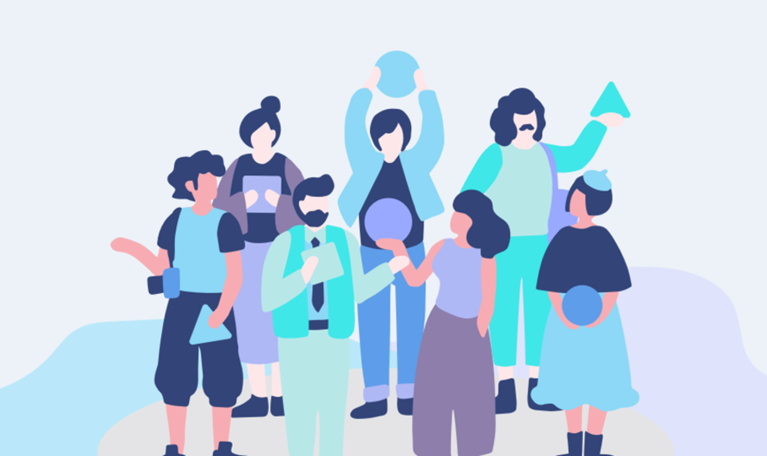 What is a brand community?
In its most basic form, a brand community exemplifies brand loyalty at its finest. People in your brand community are emotionally involved; they will buy from you, consume your content, spread the word about you to their friends and family, and so on.
A brand community, on the other hand, is not the same as brand awareness.
Just because someone is aware of your brand or has made a purchase from it does not indicate they are a member of an engaged or even engageable brand community.
People that follow all of your material on social media, share your products/services and content with others, and like watching everything your business does are your brand community.
It's critical to recognise that your brand's social media community already exists. It is your responsibility to locate this community, make direct contact with it, and develop a method for community members to communicate with one another.
Here are 5 tips on how to build a community around your brand:
1. Determine and define your company's image.
If you want to create a community around your business, you must first understand it. This extends beyond what your company sells or provides.
This includes your company's purpose, vision, voice, and personality. What is your company's goal? Who is it attempting to assist? What does it wish to be remembered for?
Before forming a community, all of these must be defined. Because the more you show off what your brand is all about, the more likely you are to attract the target audience you seek.
2.Listen to the people you're attempting to connect with.
The goal is to identify and appeal to your target audience. Write about new efforts your organisation is launching that are related to your objective to build momentum.
Engage with your current consumers to build value and trust—be active on social media and welcome feedback. Always pay attention to your clients and audience. It will shape your brand and aid in its evolution.
Take the time to "hear" what's going on in your neighbourhood. We all too frequently applaud positive feedback while dismissing negative criticism with a routine "Thank you for sharing… we value your input."
How frequently do you go back to the community and tell them what the firm done to solve their concerns? It goes a long way to demonstrate significant actions that cost the organisation real money rather than simply words.
3.Look for opportunities to network.
It's all about making relationships when it comes to forming a community. Creating the chance to meet someone and the ideal setting in which to do so, whether it's a scheduled event or spontaneous encounters, is how networks are established. It's critical to be true to your brand while still prioritising your community. The natural relationships that form will strengthen your bonds with other members and with your brand.
4.Share your client testimonials.
The most effective strategy to build a community is to share your stories—both customer and employee-led stories—in an honest manner. Your clients will enjoy it if you acknowledge their achievements, and they will reply with enthusiasm. Concentrate on the impact your client has as a result of utilising your product. This allows you to interact with a community while also promoting your business in an attractive manner.
The Military Dating and Pen pals site, Force Penpals, is an excellent example of a company that leverages their clients testimonials in their website to foster community. This is a great way to attract new costumers as it acts as proof that your product/service is worth it.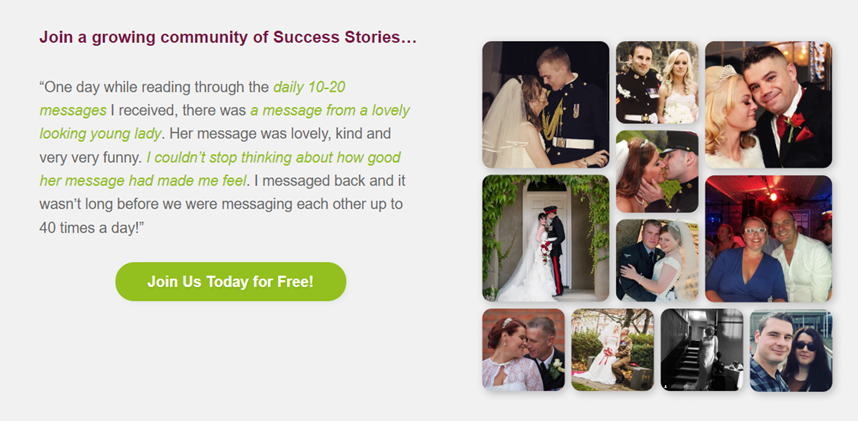 5.Create incentive for loyalty.
Create a programme that rewards your most loyal customers or referrals as another approach to focus on your brand.
Regular consumers typically benefit from a rewards programme, and Costa is an excellent example of this.
Another approach to reward loyal consumers and those who suggest clients to your business is through an affiliate programme. You're establishing a bigger and better community by introducing a programme that lets these consumers to get free or discounted service/product for each person they recommend.