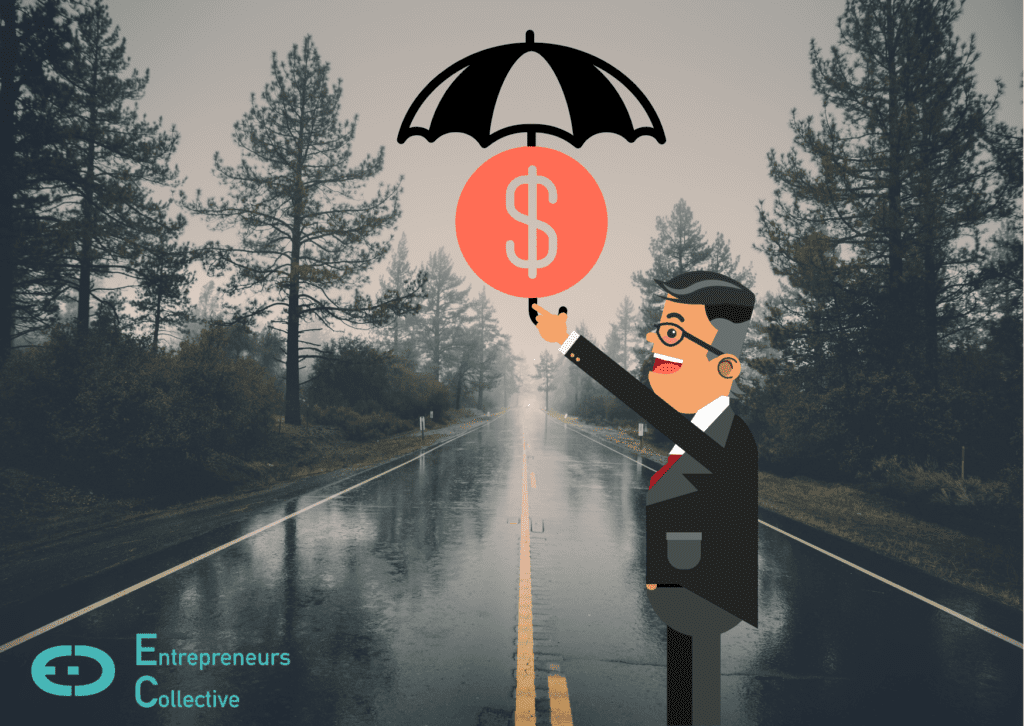 Introduction
Insurance is one of those things that you really do have to tick off your 'to do' list. At EC we always make sure of that. It protects you against unforeseen risks, while avoiding any nasty fines in the process. Founders can get all the information through the Government's website. The right insurance is crucial to protect your business. It can protect you against losses incurred during the running of your business.
When considering business insurance, it's important to think about the covers you might need. In other words, you should think about what you need to be covered right now, as well as what you might need going forward. Every business is different. Think about the kind of work you do and the risks you might face and need to cover. Also, start with the basics. For example, business property and general liability insurance will cover things like stolen laptops or a slip and fall accident. In many cases, landlords will insist on seeing proof of general liability insurance before renting to a startup. However, most small business owners may choose to invest in many other policies. They want to protect themselves against unforeseen events and financial losses. Below we'll talk about the most important ones.
Public Liability Insurance
Public liability insurance, one of the main ones, is a key consideration if your business comes into contact with members of the public, whether that's at your premises or elsewhere. It can protect you against compensation claims for injury or damage made by third parties. In other words, it can provide protection if you go to court because your business activities cause damage to someone else's property, or result in someone's injury or death. Any business can take out public liability cover, regardless of size or type.
Employers' Liability Insurance
This policy is also very important and legally required to have, as a small business. As an employer, you have responsibilities to protect your employees. It covers your business in the event that one of your staff members claims they've suffered an illness or injury as a result of working for you. The policy protects you against compensation claims made by the member of staff because of the accident. It also applies to former employees who have become ill, as a result of something they did in the workplace.
Founders need at least £5m of cover, and they'll pay a maximum of £2,500 for every day that they don't have insurance. However, certain companies are exempt from the legislation, including some businesses that only employ close family members.
Product Liability Insurance
Product liability insurance protects you should a customer of yours suffer damage as a result of a faulty product you provide. You may be held liable for damage even if you didn't manufacture the product. You may need this policy if the name of your business is on the product or if your business repairs or refurbishes a product.
Professional Indemnity Insurance
This policy is specially designed for those businesses who offer a professional service or advice. Professional indemnity insurance, sometimes referred to as PI insurance, could cover legal fees and compensation for claims made against you. For example, if you make a mistake or have failures to perform in your work, and your client loses money and sues you. Your professional indemnity insurance can cover the compensation claims and legal costs.
Business Interruption Insurance.
While no business ever hopes to have their operations interrupted due to a disaster or catastrophic event, this can still happen unexpectedly. This policy covers the consequential loss of income a business may experience following an insured and unexpected event. For example, fire. It can even protect you from potential lawsuits due to your inability to complete work, which could save your business a huge financial loss. Both the indirect loss of business and your revenue can be protected by the cover.
Home-based Business
This policy may not look important, but might come handy for many startups. Nowadays, with Covid-19 and its huge impact, a lot of people have switched to remote/hybrid working. Also, many successful businesses were once startups that operated out of someone's home. Unfortunately, homeowner insurance policies don't cover your home-based business in the way that commercial insurance policies would. The solution to this common problem is simply pulling out additional insurance.
Cyber Liability
Cyber liability cover helps to mitigate startups' risks, by covering businesses for data breaches and cyber-attacks and all the damage they can inflict. If this happens, cyber insurance will cover any legal claims, compensation costs, and fines. In some cases, it can provide a fast response plan including legal, IT, PR and customer service support.
Vehicle Insurance
If you or any of your employees use a vehicle for company purposes, then you should add vehicle insurance to your list of insurance policies. It will help to protect your company against accidents where you or your employees are found to be at fault. While some basic vehicle insurance policies may only cover third party injuries, you can get more advanced plans that will cover injuries and liability for damages.