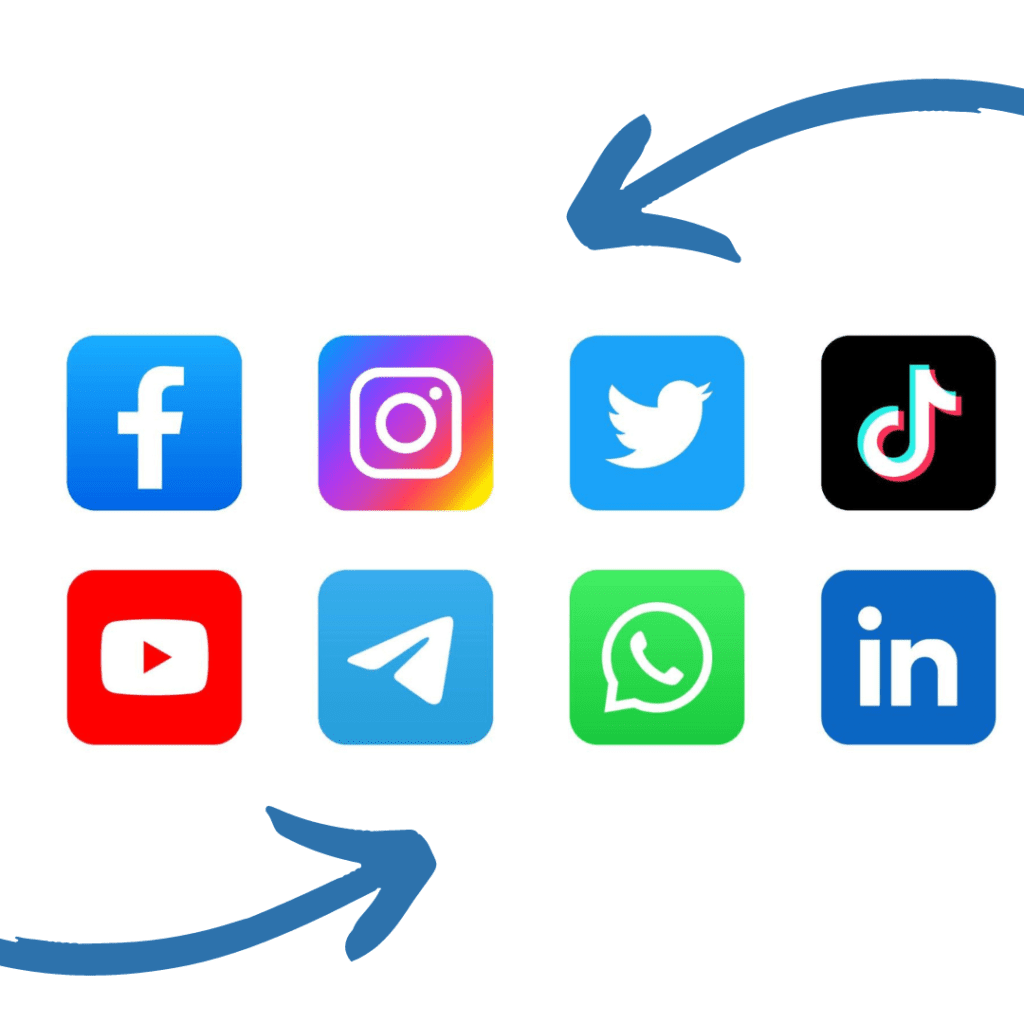 Are you startup looking how to use social media ? Do you want to learn how to use social media for the growth of your startup ? Dominating the digital world of social media strategy can quickly emerge as a daunting task for startups. But, in an increasingly online world it's an essential part of your marketing toolkit to find new ways to connect with clients.
Whether you are in need of a cost-effective growth-kickstarter without the budget for dedicated digital marketing teams or having problems with online visibility in a saturated market, using social media can be the perfect way to breathe new life into traditional avenues of marketing strategy. Instead of resisting, embrace the digital and set up your business for discovery.
Why is using social media strategy so important?
Social strategy is a critical avenue to capitalise growth and amplify your reach. Let the social current take you to your clients by creating a user experience online. Whether you are a B2B business or consumer-oriented, remedy a lacklustre social presence by influencing the tone and voice in your industry by manufacturing clear messaging. A startup that leverages the power of social media to create new ways for your startup in initiating prospects and generating conversions.
6 key steps in developing social media for a startup.
1. Knowing your clientele.
The first step is finding out your demographic, create a customer profile. Make sure its relevant and accurately knows your consumer or clients.
2. How to choose the right social media platform.
Depending on your industry or services, startups should decide which platform is the best option for outreach. For example, LinkedIn can be a starting point for outreach in education or tech startups. It is a perfect marketplace for sharing your ethos with other professionals and potential clients. A food tech could consider social sites such as Instagram to leverage making valuable connections.
3. Authentic Messaging
Once you have figured out who you are targeting, decide what type of content to share. Startups focused on education or social enterprise can post regularly informative content on a website or social page. For example, infographics can add value. Offering clear value-proposition in your post can help push out your message and amplify its reach.
4. Competitor Research
See how competitors in the same industry are reaching out to their clients and customers. Where are they making new connections ? How valuable has using social media been for them ?
5. Set realistic goals
Rather than vanity metrics, set actionable goals around current data points. Are you looking to generate conversions and find new prospects? Or is the goal to increase brand awareness and reinforce customer relationships? Use and create a tailored Social Media experience.
6. Build a strategy and create a calendar.
Now you know what you want from your social strategy for your startup, it is time to get organised. Begin creating content that centres your startup identity and services. Create a calendar schedule to regularly post and plan in advance. For an ed-tech, this could be developing a workflow of content on LinkedIn, Facebook or Instagram with informative action-based posts. Have your startup win the battle for attention by investing time in high-quality visual content assets.
Another successful strategy can be educational blog posting. By providing accessible and credible information you can create learning tools that add value.