Introduction
It is unlikely for a business to be truly successful when ran by a solo entrepreneur. The initial team that you have chosen to work with for your startup will massively affect the direction of your business. By looking at research on why most startups fail, you can see that having the wrong team is amongst the top 3 reasons.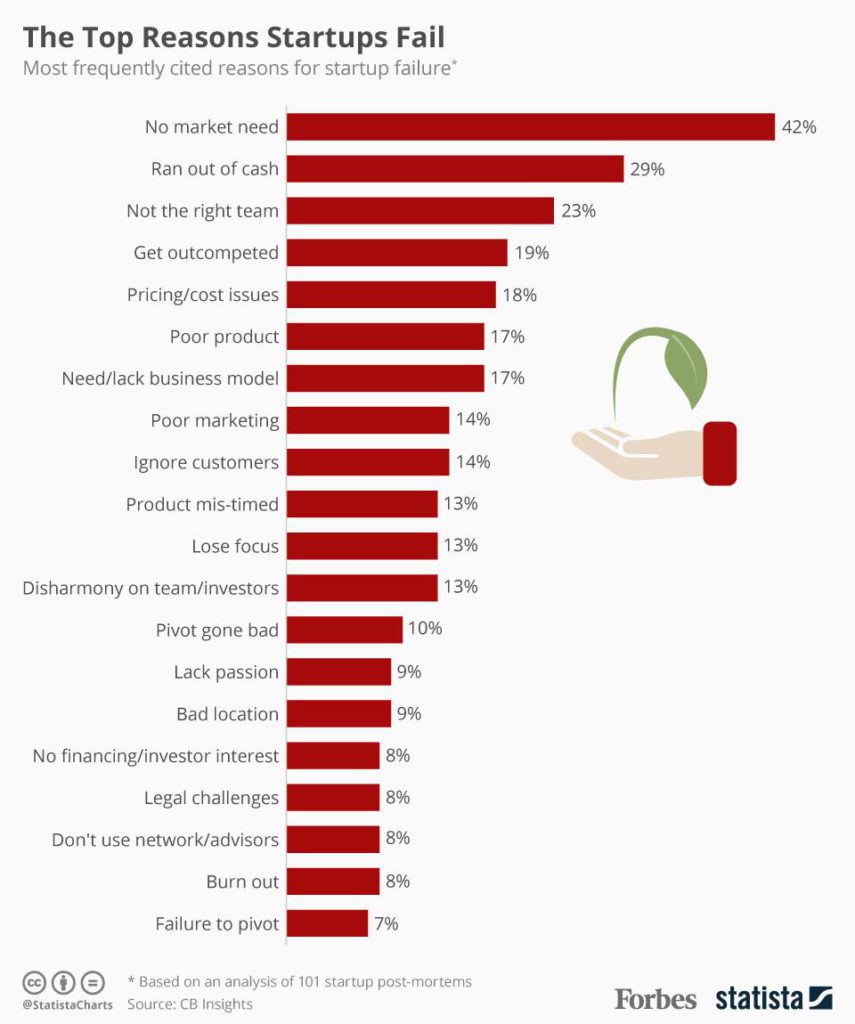 Be strategic and selective.
You must be wondering: "How do I choose the correct team to help my startup grow in the right direction?".
Firstly, you would need to evaluate and be self-aware of your own skill set. Mainly finding out what you are good at and most importantly, what do you lack.
Just as important, are the soft skills, this includes personality, beliefs, and values, as they must be taken into consideration.
With such evaluation, you will be able to keep doing your work, while having proficient people to fill the gap and handle the remaining tasks.
Hire proactive people.
For a startup to succeed, it is necessary to have a team willing and capable of accomplishing things by transforming ideas into a real revenue making business.
You would need people that are just as passionate about the business idea as you, because the correct execution of a good business idea is key to success. No startup as ever succeeded from a team who simply spouts off ideas.
Having team members with the capability and agility to deal with issues efficiently and rapidly is essential.
Many startups fail because entrepreneurs wait for things to go wrong and then find someone to fix it. These challenges must be regarded in advance. So making sure to build a team that is prepared to handle anything that comes their way is necessary.
A team that appreciates the value of customer service is ideal.
What really matters for a startup is for the customer is satisfied. This responsibility should not be solely upon one department in your business.
Even though revenue makes all the difference in whether your startup will succeed or not, if all the members in your team have the desire to do right by the end consumer and to meet all the consumer needs, these revenue goals are more likely to be achieved.
This is very crucial for startups as you are still building up and gaining your customers trust in your good/service.
All the team members must understand the importance of customer service because when you're starting off. You might not be able to afford to recruit a large workforce, hence why everyone somehow will be involved in marketing and sales to begin with.
In specific, direct interaction with possible customers is very likely at the beginning. Make sure that all the members in your team are prepared and equipped with the right tools and attitude to sell.
According to research, here are the main factors to consider when it comes to customer service:

Think of long term team.
You shouldn't build a team just strictly thinking of startup, this because this phase is only temporary. Even though most firms don't make it through the start-up period; that's not the trajectory you want your business to take.
When building your team, you must have in mind the entire organisation's structure. Make sure you write down all the different departments that need to eventually come to reality. This includes departments such as: accounting and finance; research and development; marketing and sales; product design and development.
Keeping in mind that it won't be necessary a team member to represent every single department to begin with. However once you start to grow and scale your business, it would be beneficial to hire a leader for each function so that the structure is already in place, and when the time comes, the transition to expand each department would be easier.
Invest in a recruiter
It can be difficult to meet all these objectives and find the right people to build your team. Simply posting it on a job listing or on your Instagram page won't be enough.
It is highly recommendable to hire a recruiter to help you build your team, even though it might cost you, recruiters are solely focused on finding the right people for the roles that your startup needs, therefore their chances of finding someone more suitable for your team is higher. Especially if you don't have the ability or the time to find the right people, it will be worth it.
However, a more cost-effective strategy is through LinkedIn as it is the main app the people use when job searching.