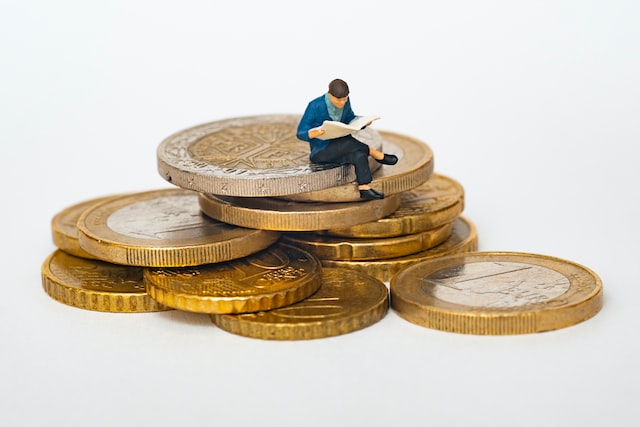 What are the greatest advantages of finding angel funding for startups? How can founders use them to leverage their own success? It is a great way to get early stage funding forHere are three advantages of finding angel funding for your startup. Finding angel funding for startups can be a great source of value and expertise in your startup.
Mentorship & Industry Expertise through Angel Funding
Angels who invest in startups, most likely have their own sector specific niches or expertise in industry. A fantastic advantage for a startup can be their level of business acumen. Angels can offer advice on how to navigate the startup landscape. They can help to connect startups with other investors and industry leaders. This can be of crucial for startups who can leverage an angels network of knowledge and expertise in their relevant field. Angels often have a large network of contacts in their industry that can be beneficial for startups. It can help to promote and create an environment for growth and potential. The option of mentorship and industry expertise can be a vital part of your startups growth.
Angel Funding & Credibility in the Startup Scene
Other advantages of finding angel funding for startups including credibility. Finding and securing angel funding can help to add to the credibility and viability of your startup. It can be used to attract more investors in future. With the right angel backing behind your startup, this can be a signal to other angels and investors that there is promise of growth and credibility. In addition it can also reflect confidence in both the startup and the startup team. Angels who often have industry expertise and complex understanding of their respective industries. Along with this come many perks for a startup. As well as credibility angels have an extensive network of peers and their own journey of successful entrepreneurship. Confidence in investing into your startup can help show the start of a promising future.
Entrepreneurs Collective Pitch Competitions
In addition, our pitch competitions provide an opportunity for entrepreneurs to demonstrate their startup for funding. Aspiring entrepreneurs may use these challenges to hone their business abilities, raise publicity for their business concept or product, and possibly earn funding to help them achieve their goals. It is a great way for our members to pitch front of a panel of experienced judges and an audience of potential investors. Our relationships with prominent VCs have allowed us to offer prizes of up to £150,000 in investment for winning startups of our contests!
Control
One of the greatest potential advantages of finding angel funding for startups is control. Also, when receiving angel funding, it is often the case that there is less dilution. Angel funding can allow a startup to raise the capital it needs. without having to give up as much equity as it would with traditional venture capital funding. This can help the startup retain more control over its business and its direction. To add angel funding is often more flexible than traditional forms of funding. Angels are often individuals who invest in different sectors with a diverse portfolio of investment in startups across different sectors.
Angel funding can be a fantastic way for startups to access the capital and resources they need to grow. In such a competitive environment for capital it can be a great way for startups to find early-stage investment. With the right angel investor, startups can benefit from mentorship/expertise, guidance, networking opportunities and the possibility of more control. Also if you are an angel investor looking to invest in a startup it can also be a great way to build a diverse portfolio.