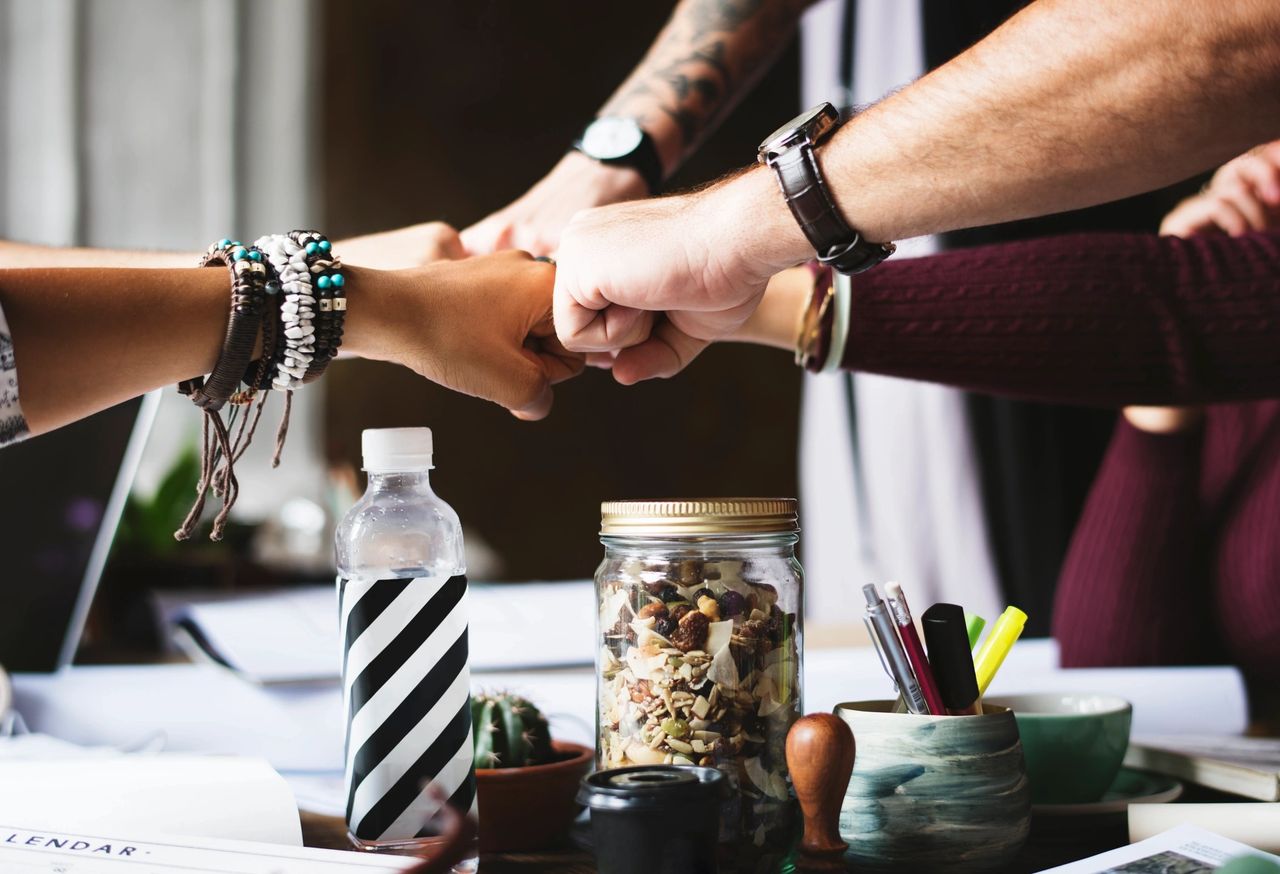 Every business needs a flow of new customers to be successful. Whether you're selling a product, an app or even your own skillset as a freelancer, you need to know how to get people interested and aware. Acquiring customers is difficult in the best of times for new, up and coming companies, let alone during pandemic! So, if you need customers or just looking to grow your user base, here are 8 ways to acquire more customers for your start-up!
Be present on social media
Using social media is essential. Social media is kind of like marmite, some people love it and some people hate it. If you want to be successful nowadays, you have to utilise social media in some way or another. Can you think of a famous brand that doesn't have an online presence? Me neither. Some people might even be slightly turned off if you don't have a social media presence; it's now become a crucial platform for brand exposure! Having a social media presence doesn't have to be expensive either. Creating a business account on Facebook, Twitter, Instagram, and LinkedIn is free. The social media market is too big to miss out on. According to GWI 97% of adults log into at least one social network per month. Now that is a crazy stat.
Content marketing
When advertising online to bring in new customers and clients, content is the foundation. Once you've published content it can be promoted, whether it's a blog (like this!), a video guide, a picture or an infographics etc. If you can continue to publish new content that is on-brand informative and trustworthy, you'll keep people actively interested in your company. The word trustworthy here is really important, as you don't only want to acquire customers, you need to ensure they stay on board for the ride – don't give them false hope about what you do with content that isn't on brand!
Search Engine Optimisation (SEO)
The perfect complementary tool for content marketing is SEO. If done effectively, this is will make your content easier to find for your target audience. SEO has a relatively low cost of customer acquisition and can be done very easily. By ranking high in search engines, potential customers will see your content before competitors (if SEO is done well!)
A handful of best practise tips for improving SEO
1. Use keywords in titles
2. Uploading transcripts for any video or audio
3. Linking internally within your site (see what I did there)
4. Add alt text to images
There are so many other ways to improve SEO. We could write a whole blog on it, maybe we will BUT you'll have to wait and find out!
Giveaways, deals & promotions
I've never met anyone who doesn't like a deal – pssst little secret for you, people love to save money! People also love to get access to exclusive and limited supplies of something, whether that's an early look at a new feature of an app or a new tool to help them work. One type of promotion/deal that works well are ones that require prospective customers to tag friends in posts and invite friends to join to receive the benefit. Deliveroo et al have been doing this for years, and it's helped them grow a really loyal customer base, who love sharing codes. People share offers with their family and friends, because they're more interested since it's coming from someone they know and trust, rather than an ad from an unfamiliar brand
Testimonials
So you've got customers but you want more? One of the best ways to attract new ones is to get existing customers to talk about you (positively!) Adding a testimonial section to your website and social media sites is a sure-fire way to get other people to take notice of you. People trust people, more than they trust the adverts you're putting out, so utilise your loyal customers! Testimonials don't have to be over-exaggerated or elaborate, just make sure they provide the proof that you deliver on what you promise. It will create an aura of trustworthiness needed to generate new customer leads!
Listen to Your Customers
Listening to customers gives you invaluable, first-hand insight into how you're doing. Listening is an important learning tool. Customers can tell you what your strengths are. This tool can be utilized by you to highlight to new prospects or create content based around it! Keeping in touch with customers enables you to spot problems too before they become too big! Customers like feeling involved with the process, make them feel valued and they'll stick around and refer you to others. Remember that old saying – "the customer is always right"!
Networking
We're huge advocates for networking here at EC. However, we appreciate that networking is difficult during a pandemic. Luckily all of our events (Whether in real life or via Zoom) have dedicated time for networking. When it's possible, engage with prospects and clients face-to-face to give them a true experience of you and your company. By making an effort to get to know customers personally, you can create a stronger bond, increasing the likelihood that they decide to do business with you.
---
So there you have it, 8 ways to get more customers on board. There are hundreds of ways to get customers, and best practice will be different for everyone, depending on who you're targeting, what you do, and where you are in the world. Whatever method works for increasing your customers for your startup.