I6 Key Documents from an Equity fundraise. f you are a startup here are the 6 key documents your will come across during equity fundraise. If you are lucky enough to have reached this far, consider yourself among the lucky founders. For a first-time founder, this is the area where there is significant asymmetry of knowledge. This can be disadvantageous to a founder, navigating the legal aspects of fundraising alone. However there is a solution, get a Lawyer!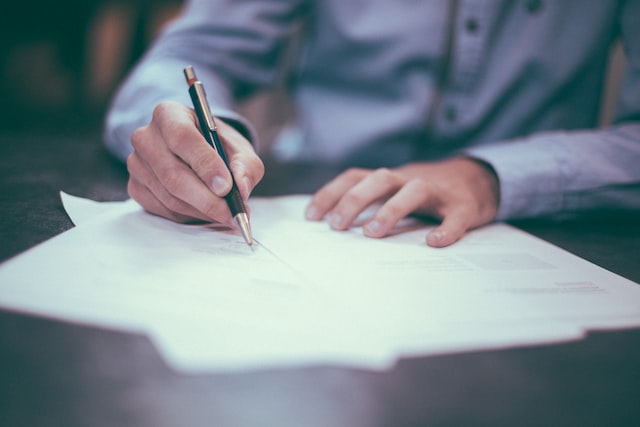 Term sheets from an Equity fundraise
A word of caution. Term Sheets can often be confused with a 'Letter of Intent. Both are key documents in equity fundraise demonstrating the intention of an investor in your venture but a Term Sheet is more specifically focused on the terms of a transaction.
Substantively a Term Sheet can be divided into the following
a) Terms that impact the valuation and economic division of profits and proceeds upon a liquidity event
b) Terms that impact control over decision making
c) Reasonable market investor protection terms.
d) Disclosure as to the uniqueness of your company is key here.
In essence, it is a due diligence exercise that allows both the Investor and the founder to see if their new relationship will work out.
Subscription Agreement from an Equity fundraise
A subscription agreement is a document that provides the details of the investment. More specifically, a subscription agreement includes the representations and warranties that each party made and relied upon at the negation stage that led to the agreement or agreements.
b) This provides the details of the investment. More specifically it includes the representations and warranties that each party made and relied upon at the negation stage that led to the agreement or agreements.
Shareholder Agreement
A shareholder agreement lays out the agreements of the shareholders of the company regulating the following:
a) The management of the organisation or the corporation. The number of the board of directors and key producers dictates decision-making.
b) Procedural matters, such as the number of board meetings in a year.
c) Covenants of the corporation, effective disclosure of the obligations towards investors and acquisition and maintenance of directors and officers' liability insurance.
d) Dealing with Shares, establishing the rules and dictating the restrictions or obligations related to the transfer of shares.
e) Appropriate dispute resolution planning, when and if there is a dispute there will often be a way to dissolve the dispute without going into litigation. Therefore, it is appropriate to have Alternative Dispute Resolution mechanisms to facilitate this.
Articles
a) A public document, not private information. As this information will be on company's house.
b) Share capital classes, normally one class of shares, so no preferred shares.
c) Anti-dilution rights, down round protection investors.
d) Leaver Provisions, addressing the issue where the founder or employees disappear, die or deliver and then decide to leave. It is a way for shareholders to prepare for the worst.
e) Drag, majority shareholder protection/ Tag, Minority Shareholder protection / Co-Sale, Institutional Investors, allowed to sell shares when times are bad.
f) Board Composition, entrench board positions.
Service Contracts
a) This is an agreement between the customer or client, in writing, outlining how the relationship will function. For example, a Service Contract might be used to define a work agreement between a contractor and a motorist. Or a contract could be used between a business and a freelance graphic designer.
b) Service contracts will also contain details such as deadlines and payment agreements. Clearly setting out the work needed to be performed as well as outlining the processes needed to take place if changes are to be made
c) Contracts also usually define the work to be performed and what process needs to take place if changes need to be made. These are legal agreements and can be challenged if needed.
d) The following are an example of the contents of a typical contract:
Compliance and insurance requirements
Contact information for both parties
Description of service and scope of work
Confidentiality agreements
Remedies and dispute resolution