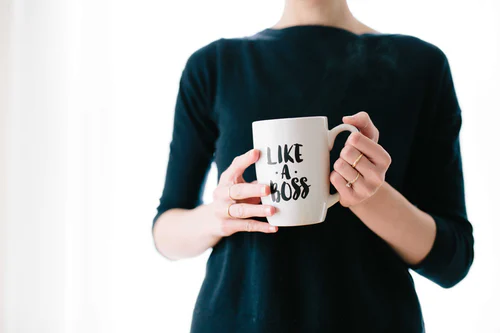 Introduction
Growing a startup from scratch isn't easy. We not only need to develop a great product/service, create awareness and gain customers' trust. We also need to stand out among our competitors. This is where founders personal brand comes in. It might not seem extremely important for beginners. Especially if they are driven by the challenge of launching their product, building their team, attracting their first customers, etc. However, the benefits of personal branding will help you grow your startup, as modern-day marketing relies heavily on it. Lately, due to the variety of options we face when looking for a product, consumers prefer to invest in companies where they know the owner and know about them. That's why influencers are becoming more and more popular.
A personal brand is the public's impression of you as an individual existing separately from your company. In other words, it's how people think of you and how they would define you. It combines the skills, experience, and personality that you want your potential customers to see. Therefore, as a startup founder your personal brand defines your profile both online and offline. It's extremely important, as gaining your potential customer's trust should always be your 1st priority.
At EC we don't underestimate the importance of personal branding so, to help you, you'll find at this blog the benefits and steps to do so.
Founders Personal Brand Benefits
Your own brand can do a lot for your current and future endeavors. It's well-known that investors put their stock in the person that they are working with, not the idea. Sure, having a great product or service and an effective marketing strategy is important. But if your company lacks credibility because you're new to the market, your personal brand can make all the difference.
It helps your startup to grow in the next ways:
1.Improves Credibility. The main goal of personal branding is to position yourself as the Mayor of your industry. Being known as the expert will automatically lend credibility to your startup, and even future new ventures. This is due to customers, who are naturally drawn to experts to solve their problems. Therefore, it will also help to create a stronger reputation and client base.
2.Attract the right customers and the right team. You'll become an inspiration to so many people, and it will help you attract the best possible team. This is crucial, especially in the early stages of a startup. At that stage you won't be counting on a lot of financing. Therefore whoever joins you must fully believe in you and your business' mission. In addition, personal branding helps to reach more people. The more you reach, the more individuals will become aware of your business, and more will recommend it. As a result, mastering personal branding may convince your clients to seek you out, instead of having your team chase after them.
3.Attracts investors' interest. Investors like startup founders with a strong personal brand. It won't only help you attract their attention, but also will improve your startup's position when you are approaching your next round of financing.
4.Better Connections. Your visibility will also help you create a better network that will often lead to further networking opportunities. This will allow you to create your own network. By building your own brand and demonstrating your value, you are becoming known to more people. It allows partnerships with fellow experts to boost your authority and help your business in many ways.
Founders Personal Brand Steps
We just summarized how personal branding can impact a startup, but how can founders create their personal brand?
1.Clarify your background. There are some basic things you need to ask yourself before you get into the steps to create your business' personal brand. These questions help to better understand your business goals and determine what you are trying to achieve with this strategy. Who are you? What's your story? What do you want to be known for? Who is your target market? How are you satisfying your customers' needs?
2.Create your own website and blog. Having a professional website or blog is key to leave a positive impression on your audience. It may sound like a large task, but it doesn't have to be. Nowadays you don't even need to be a programmer. There are apps and customizable templates, like Wix, that allow any founder to create a simple and personal page with the help of drag and drop tools. Even if people don't know about you, they can come over to your website and see what exactly you do. Also, how your services can help them achieve their own goals. It serves as an online resume with your background, but also your business' and product's aspects, and of course, your business statement. This helps to demonstrate your value and purpose.
3.Own social media. Everyone is on social media these days. Each year more than the one before. It's perfect for regular, brief updates and images. Nowadays there are apps that could help you schedule your posts in advance and ensure that your activity is regular. It will help you gain social proof, get exposure, and connect with industry peers that can significantly boost your credibility. In addition, linking your profile with your business' profile, will humanize you, by showing that you are, indeed, a real person with a life outside of your startup. Nevertheless, make sure you upload quality content. This will help you to gain loyal followers who will support you through anything you do. High-quality social media content is your one chance to grab potential customers or investors' attention and show them that you know what you are doing.
4.Showcase your expertise. Many founders feel that it is too narcissistic to promote themselves, but it's not. In fact, most experts today branch out from their respective roles to perform different activities. These "extracurricular" activities are what launch their reputation among their peers. It will also help you to meet more people and get help if you need it.
5.Become your startup's biggest influencer. This is crucial to improve your online reputation. Look for opportunities to present your company and look for ways to connect with potential investors or accelerators. You can do this by engaging online with other influencers or people who are at the same stage as you. Engagement is the key to creating lasting and powerful connections that will help to boost your business. This way you might end up creating your own community. Try to focus on building one around a specific niche. It will give you the opportunity to interact with your audience on a daily basis.
6.Press releases. Reaching out to journalists who write about your industry is another part of building your personal brand. Spend some time researching the media you want to target and connect with the writers.