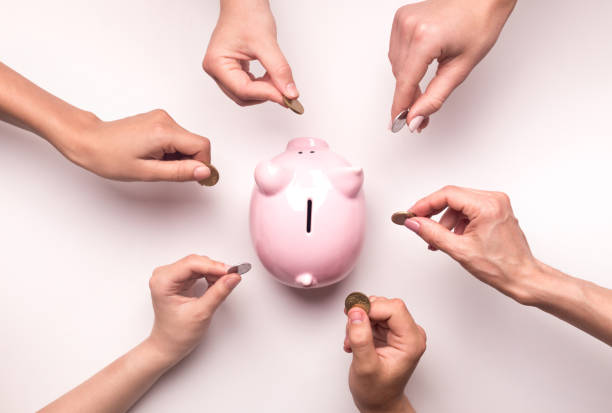 As said in one of our past blogs, over the last few years crowdfunding has gained significant momentum. Crowdfunding is a pool of funds created out of tiny investments made by a large number of individual investors. The main feature of crowdfunding is that it expands the funding outreach to all types of investors beyond the typical circle of venture capitalists, angel investors, friends, family and relatives. Opting to raise funds via crowdfunding platforms is a free marketing campaign in itself. It introduces the start-up to a large number of investors who can be the potential customers/clients. Therefore, it's a great way to raise money for a new business, product, or idea. However, although it might look easy, to launch a crowdfunding campaign, there are strong crodfunding pros and cons to consider.
Crowdfunding Pros
Convenience. The internet allows us to set up a crowdfunding campaign whenever, or wherever we might be. Due to its popularity nowadays, several crowdfunding platforms are branching out and specialising in certain niches. This means entrepreneurs can choose from a wide range of platforms, with different specializations, fees, incentives, and communities. Also, it makes the access to a community of investors a lot easier and your product/service exposure also improves. Projects with high backer numbers often attract media coverage, which can add to your company's exposure.
Centralised Communication. While social media is limited to your current followers, with crowdfunding any users can find your product/service. Consequently, they can learn more about it or see daily updates. This way you can concentrate all of your investor discussion into a single place, opening your network and giving access to a powerful network of enthusiasts.
Market Feedback. Crowdfunding is a phenomenal way to test the market without building out a full website and company. Having this community around your product gives you a chance to build a client base and gives you built-in testing and feedback on your product. Therefore, running a campaign for your product shows if there's a market demand for your creation before selling. It's a great way to gauge its success before formally launching.
Keep All Equities. While other types of startup funding involve giving up a portion of your business' equity or getting loans, with crowdfunding you'll have to give rewards and perks rather than giving this, or the money, back.
Reduced Financial Risk. The overall financial risk to your company for a failed campaign is relatively low. However, if the campaign is successful, it can be a huge financial boost. Moreover, as said with market testing, crowdfunding allows entrepreneurs to test the waters without putting themselves at financial risk.
Creates Momentum. People need to see and hear other people talking about seriously investing in your company before they'll consider it themselves. These campaigns can go viral, attracting attention from social media, the press, and even online influencers.
Crowdfunding Cons
Low Success Rate. Just because you post your idea on a crowdfunding site, doesn't mean strangers' money will fall out of the sky. The majority of crowdfunding campaigns fail to meet funding goals. Sometimes it's due to a lack of organization, planning or timing, but the success percentage is still low. Successful fundraisers are sometimes the product of the Founder, working their personal networks, very proactively. Also, reaching out to prospects, and building buzz around the raise. Therefore, it also takes significant time and preparation.
Hard to Stand Out. Once your campaign is up and running, you have to put a lot of effort generating buzz in order to drive traffic to your site. This doesn't happen automatically, and it can be time-consuming, but hugely important to catch the investors attention.
Fraud. As anywhere in the internet world, there might be scammers and trolls. There's always people online who actively work against your success. These people try to get money from investors to then disappear, which highly damages website's trust.
Cost. Crowdfunding campaigns can be expensive. You have to prepare marketing, logos, promotions, and ads for the campaign. Also, lack of planning and experience may affect the setting of your budget and you might end up losing money in the end. In addition, all crowdfunding platforms take a percentage of your overall investment.
Transparency. First of all, plagiarism. In crowdfunding websites, entrepreneurs are incredibly vulnerable to copycats swooping in, stealing their ideas, and taking them to other investors or corporations. Second of all, crowdfunding brings the transparency of the outcome way up. Financial and other sensitive information might be opened to the public and, if it's bad, may affect your reputation.
Looking for Further Advice?
hopefully this article on crowdfunding pros and cons has given you some useful insights but if you want to speak to someone here at The Entrepreneurs Collective we have partnerships with both Crowdcube and Seeders which entitle our members to special rates and have worked with many of our members through their fundraising journey.
Raising £2 Million Plus?
Crowd funding campaigns aren't common for higher figures and are generally aimed at earlier stage companies. If you are looking to raise in excess of £2 Million our sister company of professional fundraisers Alator Capital will be happy to speak with you to explore your options.