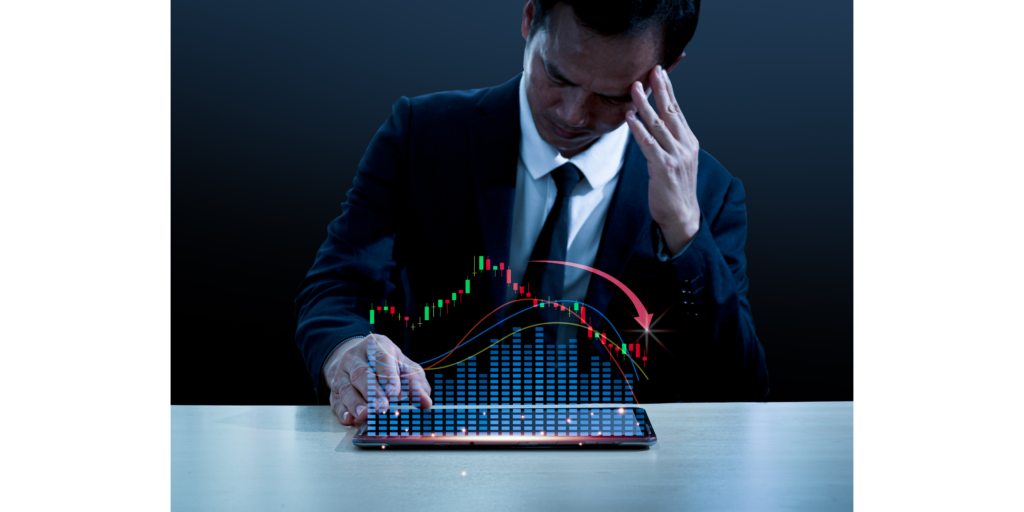 Introduction
Down through the years, some startups really struck gold, like EC. This makes people put entrepreneurship on a pedestal. As a result, many at a young age are being encouraged to become entrepreneurs. However, it is really hard to become a successful entrepreneur. Not everything is about being brave and following your dreams. You need resources to maintain the success of the business and your stability. Researchers found out that 10% of startups fail within the first year. Nevertheless, startup failure is more common during years 2 through 5, with 70% falling into this category. Below, we show and explain the top reasons why startups fail and suggest some actions to prevent them.
Burnout
Work-life balance is not something that startup founders often get, especially at the beginning. With the pandemic, burnout became even more prevalent, and became the main reason of 8% failures. Building a successful company will always involve some degree of possibly hazardous overwork, especially to make your startup take off. This might result in a lack of motivation, or interest to keep going. To overcome this, entrepreneurs must believe in what they are doing. Be 100% committed to succeed, making potential customers and improving their lives, by providing them your company's product.
Product mistimed
Startups that release their product too early, cause users to write it off as not good enough. If this happens, getting them back becomes difficult, especially if their first impression is negative. On the other hand, if startups release their product too late, they may have missed a window of opportunity in the market. Consequently, 13% of startups fail to achieve this. Timing is really important when launching your product or services. It allows startups to appeal to an audience at a time when they are paying the most attention. Therefore, increasing engagement, leads and sales.
Poor marketing and business plan
Poorly managed marketing (or sales) is a major reason for the failure of 14% startups. Startups need to create buzz in social media and in the press about the company and products. Marketing attempts to reach customers by figuring out how to grab their attention and convert them into potential customers. Without proper marketing, no one will know about the product, therefore no one will buy it. In addition, developing the right business plan to achieve the company's purpose is really important. How good is a product if it can't make money for the company? Staying wedded to a single channel, or failing to find different ways to make money, affects negatively. Startups must be creative and organized.
Ignoring customers
Sometimes, it all comes down to the product. Ignoring the customers and developing a flawed product was enough to sink companies in 17% of cases. This occurs when startups ignore what users want and create something that fails to meet customers' needs. That is why getting feedback from customers again and again, for product development and testing, is very important. Many founders have a hard time letting others see their prototype until it is reasonably ready. That is fatal to a startup. Feedback allows you to build a bridge with your audience and incorporate changes in the product that may result in big improvements.
Pricing/cost issues
Pricing is a dark art when it comes to startup success. Struggling when calculating the right price caused 18% startup failures. The pricing issue may arise because the client perceives it's higher than he/she can afford. Furthermore, because he/she has other things to purchase, or because they don't recognize the product's value. The right price should be high enough to cover costs but low enough to attract customers.
Strong Competition.
Once an idea gets hot or gets market validation, others may try to capitalize on the opportunity. Strong competitors where the reason behind 19% of startups failures. Some startups choose to ignore them and others get obsessed. Either way, fierce competition can drive the company down and cause it to collapse. The competitive concept underlines that no one can ensure the continuation of his success, unless he/she works hard and consistently. Look into their strengths and weaknesses and be creative. Clients want someone who gives them a variety of options they like. Moreover, it's important to not get stuck on past accomplishments. Startups should keep on innovating.
Not the right team
It doesn't matter how brilliant your ideas are if you don't have the right team to put them into action. Lack of experience, combined with mismanagement, is one of the factors behind 23% of startup failures. If the cooperation between the team members doesn't work, the startup doesn't stand a chance either. Sometimes it's caused by a lack of skills, or motivation and commitment, or by weak leadership. For startups, it's hugely important to hire employees committed to the company's mission and vision. They should concentrate in industries that value their skills and educational background, besides their professional expertise. Moreover, companies should hire the greatest professionals in a variety of disciplines. This way, the process would run smoothly, as they will target different business' aspects.
Run out of cash
Money and time are finite and need to be allocated judiciously. Another important reason for the failure of start-ups is the lack of capital resources. In the growth phase, follow-up financing is often lacking. Consequently, 29% of startup failures serve as proof of it. Companies may be confronted with a variety of financial issues, which they should be prepared for. For example, no funding, weak financial management or incorrect product pricing. It's something that affects the employer, the employees and the clients. This is why raising capital is really important. The more you are in the routine of fundraising, the more precise you are about what you need as a company and what investors you want. Make a committee responsible for this and facilitate the process.
No market need
Failing with a product that doesn't solve a market need, is the top reason startups fail. It happened to 42% of startups, because they launched a product completely useless in the market. The main cause for this is that the market research procedure has been overlooked or the results have been incorrect. Most startup founders do not fully understand what their product might be able to achieve in the market. This causes many pivots that negatively affect the business. Businesses must do research, listen to the customers, choose the right time and price, etc. Therefore, validating your product in pilot projects before launching, might reduce significantly market rejection risk.