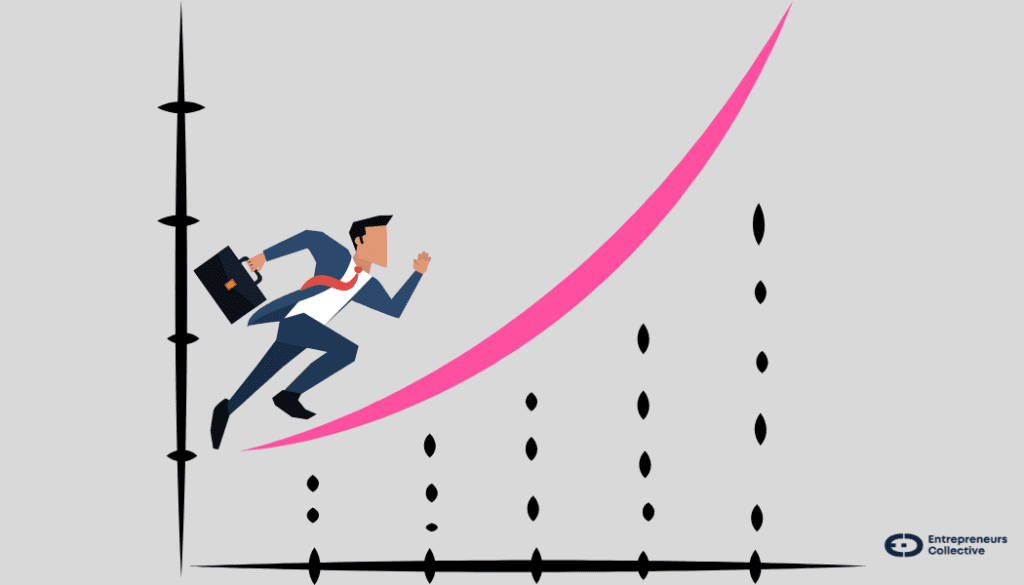 Introduction
Starting a business is a significant achievement for many entrepreneurs. There are many common challenges every business faces, whether they start large or small. They can't be achieved without facing its challenges and requires vast amounts of determination, patience and effort. As explained on our "Top 9 Reasons Why Startups Fail" blog, 10-20% of startups fail within the first year. But don't worry, most of the common business problems and challenges are actually fixable. Many times, you'll find you need to take a step back, assess your pain points, and rethink your strategy. Especially at the beginning.
Below, we'll discuss common challenges that every small business faces when launching.
Attracting new customers
For many startups, this is their toughest challenge. This is a problem that so many businesses struggle with, and this includes the big players too. When you are starting your business, you are totally new, and like every new thing, you are unknown to the people. Smart branding, PR and marketing are hugely important. With them comes greater recognition, increased business value and the ability to generate new customers at a faster pace. Pro-activity is also crucial for any small business. This means making phone calls, attending relevant networking events and mastering the various marketing channels that your business has a presence on.
Marketing and advertising
Building brand awareness helps generate trust with your audience, helps them associate your brand with your products and services, and those factors combined help drive sales and build a base of loyal customers. As said above, for your business to be successful, potential customers need to know about it. This can be done through mass media or printed media. In addition, nowadays the use of internet and social media (digital marketing) is crucial. Social media has proven to be a powerful tool in helping to maximize brand exposure. Having an online presence means that businesses can engage with a far larger audience
Hiring employees
Without employees, a small business cannot run successfully. Success would be a lot easier if you had a few employees under the belt. Getting employees will always be a fine line for startups. Nevertheless, hiring some employees will save you time and money. However, you have to be smart about it. They will represent and be the face of your business, so you must hire skilled people with relevant, great expertise. It's crucial to invest a significant amount of time in the hiring process. Don't settle for good employees when you can find great ones
It is also very important to retain employees once you've hired and trained them. Employees leaving can drain your productivity. Therefore, they must feel valued. Appreciation goes a long way
Finance
Although business lending is now far more accessible than in previous years, accessing finance is still a concern. Many startups are turned away by their high street bank, but it's important to remember that this isn't the only option. You can get help from investors, family, crowdfunding, credit cards, VCs, etc.
Every business will be different, but you'll want to use business credit wisely, cut costs where possible, and manage cash flow by staying on top of invoices and bookkeeping.
Technology
While most businesses have welcomed technological advancements of the past few decades, there are others who have buried their heads in the sand. Technology shouldn't be a problem in 2022, but is an industry that rapidly keeps innovating and it gets tough for old fashion people. Nowadays, it plays a key role in business and there are now software and apps available to make things easier and simpler for business owners. To learn and understand them may be a challenge, but once you do it, it will alleviate other challenges to come.
Time Management
Starting a business demands multiple sets of expertise and activities, especially at the beginning. You may be the CEO, product developer, marketer and sales executive all at once. It's important to organize and schedule your time. Prioritize the tasks by linking them to your goals and don't be afraid to ask for help. In addition, book some time clearly just only for you. This is really important to not stress out and think straight.
Administration
Failing to do bookkeeping and payroll, can cause problems. When opening your business it's extremely important to keep track of costs, payments, purchases, and sales, as well as payroll.
Government regulations and taxes
We all hate paperwork, and before launching, there is a lot of licensing to do. Each year it seems like the government's collar around owners' necks becomes tighter. However, this must be followed to open a legit business. Pay your taxes, follow every regulation and don't skip any norms, thinking is not important. It always is.