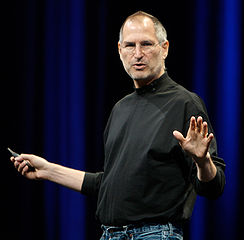 Are you an entrepreneur seeking funding for your startup? One of the most important tools in your arsenal is a pitch deck, a visual presentation that summarizes your business idea and potential. But how can you create the perfect pitch deck that will capture investors' attention and secure their investment?
We've compiled insights from top venture capitalists to help you craft a pitch deck that stands out.
1. Keep it concise.
The first and most important rule of a pitch deck is to keep it short and sweet. As David Teten, Partner at HOF Capital, explains, "Your pitch deck should be no more than 15-20 slides. The goal is to get investors interested in learning more, not to explain every detail of your business."
2. Start with the problem.
The first slide of your pitch deck should clearly state the problem your business is solving. As Jeff Clavier, Founder and Managing Partner at Uncork Capital, notes, "If you don't have a clear understanding of the problem you're solving, it's unlikely that investors will be interested in your solution."
3. Emphasize your unique solution.
Your pitch deck should clearly articulate what makes your solution unique and why it's better than existing alternatives. As Sutian Dong, Partner at Female Founders Fund, advises, "Don't be afraid to tell investors why your solution is better than what's already out there. Highlight your unique value proposition."
4. Demonstrate market potential.
Investors want to see that there's a significant market for your product or service. Your pitch deck should include data on the size of the market, your target customer demographics, and any potential growth opportunities. As Peter Pham, Founder of Science Inc., notes, "Investors want to see a clear path to market validation and customer acquisition."
5. Showcase your team.
Investors don't just invest in ideas, they invest in people. Your pitch deck should highlight your team's expertise and relevant experience. As Sarah Kunst, Managing Director at Cleo Capital, advises, "Your team slide should include not just their bios, but also how they will contribute to the success of the business."
6. Include financial projections.
Your pitch deck should include financial projections that demonstrate the potential return on investment for investors. As Brad Feld, Managing Director at Foundry Group, notes, "Investors want to see that you've thought through your business model and have a clear plan for monetization."
7. Use visuals to enhance your message.
Your pitch deck should include high-quality visuals that help illustrate your points. As Mark Suster, Managing Partner at Upfront Ventures, advises, "Investors want to see not just what you're saying, but also what you're showing. Use images, charts, and graphics to enhance your message."
8. Practice, practice, practice.
Finally, it's essential to practice your pitch before presenting it to investors. As John Frankel, Founder and Partner at ff Venture Capital, notes, "You need to be able to deliver your pitch with confidence and clarity. Practice in front of friends, family, and mentors to get feedback and refine your message."
Creating the perfect pitch deck takes time and effort, but by following these tips from top VC's in the game, you'll be well on your way to securing investment for your startup. Remember to keep it concise, focus on the problem and unique solution, demonstrate market potential, showcase your team, include financial projections, use visuals to enhance your message, and practice your pitch to deliver it with confidence. Good luck!