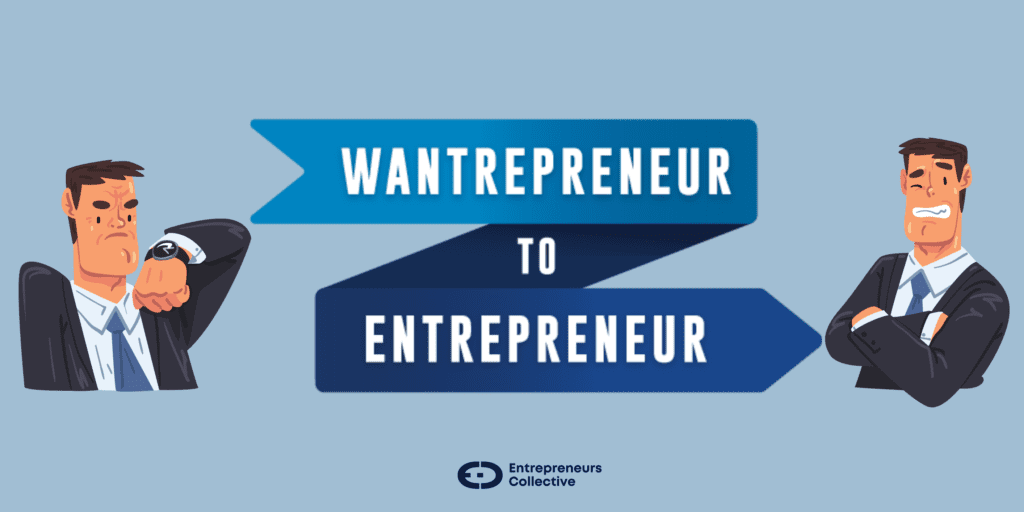 Introduction
Most of the founders believe that starting a new venture is like having a baby. It requires all your attention, affection, passion, time and investment. Not only entrepreneurs must bring their business to life, but also they must introduce it to the world and ensure its stability in the market. Just as a new mum or dad, you are going to struggle. Things are going to get tough, you might question yourself and you are going to have dreadful nights. However, in the end, everything will be worth it. You must be brave and keep yourself motivated, strong and never surrender, or you may end up a Wantrepreneur. Wantrepreneurs love to talk about their great business idea. However, the bragging often doesn't turn into action. They just keep on talking about their business idea forever.
How to identify Wantrepreneurs?
Is difficult to be an entrepreneur, but it's actually more difficult to stop being a wantrepreneur. If you're unsure whether you're one or another, below we describe a few aspects that might help:
Wantrepreneurs brag about their idea, but never put it into action: You must pursue your business idea and avoid becoming one of those people who do nothing but brag.
Wantrepreneurs make every type of excuse to explain their lack of entrepreneurial action.
In addition, they have many goals but they haven't achieve any of them
Wantrepreneurs keep waiting for the "best opportunity" or "the right time" and are scared of taking risks. The truth is that there's never a perfect time to start a business. Even when the time doesn't feel a hundred percent right, just do it.
Furthermore, they tend to focus just on the money. New ventures are much more than money-makers. It takes blood, sweat and tears to get there and follow your passion. Also, it's not only about you, but also about your customers. Being happy with what you are doing will always be the key to true success in life and work.
Wantrepreneurs never stop thinking they know it all. There will always be aspects and areas you haven't explored yet and must be willing to learn from them.
Keys to stop being Wantrepreneurs
Be brave: as the actress and entrepreneur Gauhar Khan said, "Be your own investor, brain, teacher, school. Learn things on your own. It is good to be a student again, make mistakes and correct them. Create something that is not just your own but something that consumers can connect with."
Stop talking like a wantrepreneur and act like an entrepreneur. In other words, just do it! Stop making any more excuses or complaining. Face the risks with bravery, stop focusing in just the money and be prepared for possible failures.
Be prepared to give your best. This is not supposed to be easy. Hard work is the key to success. Give your 100% and make a move towards your goal. The ball is always in your court and it is up to you whether you wish to score or pass it to the competitor.
Stop listening to everyone. As said above, do what makes you happy. Don't let all these people's opinions bring down your entrepreneurial spirit. Take notes of what they're trying to say, but remember that nobody really knows what the right decisions for your business are.
Be positive, stay focused and be ready to harness your talent. Do everything with discipline and you will be successful at something. Learn from your mistakes and accept the feedback. Throw away the negative.
Put the work into your business idea by striving to get the funding, sufficiently branding and marketing, and overcoming obstacles that almost inevitably fall in every business's way.
Conclusion
In conclusion, At EC we know the stakes are high if you are looking to become an entrepreneur. It's not just a profession but an axiom that you aim to build, so you've got to keep yourself brave, strong and motivated. Wantrepreneur is a pit that many entrepreneurs commonly fall into. Main reason is because they are scared to face the real entrepreneurial world. Founders must be able to overcome this fear to succeed.