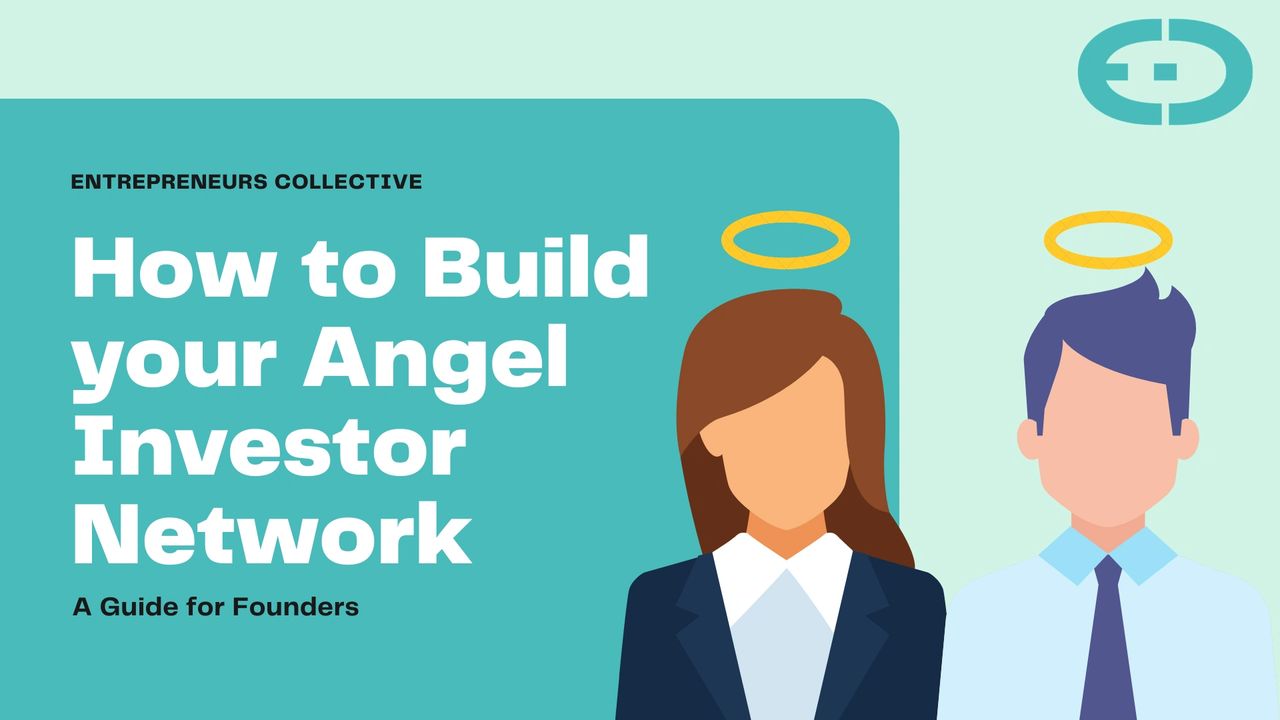 At Entrepreneurs Collective, we are huge advocates for the importance of having a strong network around you. Whilst our focus is on founders, we also pride ourselves on the strong and engaged Angel investment network we have built. Having a network of Angel's around you can be just as important. Whether you're looking for funding, advice or mentorship, Angel investors can be a source of genuine wisdom and stimulus to get you and your startup to the next level. So, without further ado, here's our guide for founders on how to build your Angel investor network.
What is an Angel Investor?
Generally, Angel Investors – AKA private investors – are wealthy individuals looking to invest some spare cash. They provide financial backing for small startups and entrepreneurs, in exchange for ownership equity. Angel Investors may provide a one-time investment to help your startup lift off the ground, or they may continue with ongoing support with injections of funding throughout your journey.
Angel's will invest at the early stages of startups. It's a bigger investment risk than most of their investment portfolio. However, if they back an early-stage Unicorn, the rewards can be tremendous. Angel Investors are a hugely important part of the startup ecosystem. They can be a seriously valuable source of funding and wisdom, especially at the early stage of your business; providing the funds, advice and guidance to take you to the next level.
In many cases, Angel Investors will be equally interested in both the viability of the business itself as well as the potential you have, as an entrepreneur. They're believers in people and offer more than just investment, they want you to succeed as a business person too. Many can often become mentors for you and your team in the long run.
Angel Investment & Venture Capitalists – What's the Difference?
As we know, an Angel Investor isn't the only source of equity financing. Venture capitalists are another source of funding available to startups and SMEs. The main difference between Angel Investors and VCs is the source and size of funding.
VC funds are often organised under the limited partnership model. They raise large sums of money from family offices, institutional investors (pension funds, university endowment funds, sovereign wealth funds, etc), and high net worth individuals, who allow the VC firm to manage their investments. They are able to inject cash into businesses they believe will give them the best returns.
With the backing of limited partners, VC funds are more focused than Angel Investors on maximising returns. That isn't to say Angel's have no interest in maximising returns – of course, they do. However, they also see the importance of mentoring and guiding the entrepreneur behind the business. Building your Angel Investor Network means more than just more access to investment, it means more access to mentors, more access to advice, and more chance of growing professionally.
Finding the Right Angel Investment for Your Startup
Thinking Closer to Home: Friends & Family
At the very start of your journey, your friends and family could be your initial investment network. And who knows, maybe your cousin John is secretly an angel investor? It's your job, as a passionate businessperson and salesman, to show that you and your business is investible. Building an angel investor network is a tough task, so start with your personal network first, and expand from there.
Put yourself in their shoes. If a friend came to you with genuine passion and drive for their idea, would you be willing to help them out? I know that I would!
Researching your Ideal Investor
When you're looking to expand your network further afield than friends and family (which we definitely advise you to do), research is a crucial way to help streamline your future networking process. If you have some idea of who you think would be a good fit for your company, as an investor and mentor, it makes finding them and networking much easier.
Using tools such as Beahurst can be really valuable in learning about who has invested in your competitors. It's important to state that just because they have invested in a similar company doesn't necessarily indicate they'll be right for you and your company. However, it's a good place to start. Set up meetings, go to events and engage with Angels to really understand whether they will be right your you.
Look for Angel Groups & Communities
Much like founders, Angels like to network and create their own communities and groups. Whether you can infiltrate these groups, or know someone in your network who is a part of one may be your ticket to engaging with them.
Joining a collective of entrepreneurs (you know where this is going) can also be a great stepping stone in your professional career. At Entrepreneurs Collective, we have a brilliant network of founders, ex-founders, mentors angels & VCs. Whether you need mentorship, advice or funding, a group like EC is a brilliant mixing pot. Being a part of any collective can give you that sense of community, which can act as a catalyst for better quality networking.
It's in the Name… Network!
After consulting your friends and family, researching potential investors and engaging with local angel groups and communities, it's time to get out there and network. Immersing yourself in the local business and social community is essential. You may not find angel investors there per se, but you'll find other founders who have contacts. It's all about building a spiders web of strong connections. More so, the founders might be angel investors themselves.
Don't be afraid to ask someone in your network for introductions to Angel's they know. Everyone has their own network, and if you can effectively utilise them, you'll open doors to potential new investors. Network to build relationships, rather than to solely find funding. Building authentic relationships with investors is a better long term strategy.
Keeping Your Angel Investment Network Invested
Finding an angel investor is a tough task – we know. The effort will pay off when you find one who is willing to invest in your business. However, finding an angel investor and getting investment for your startup shouldn't necessarily be the end goal. If anything it's half the battle. Or you should think of it that way.
You should continue to keep a dialogue with them; update them with big wins, general progress, future plans and genuinely make them feel engaged in the business. They have invested in you because they believe in you and your idea, so reward them with a continued determination, drive and (hopefully) results. Be transparent and honest with them, ask for help if you need it and treat them as one of the team. Building relationships in the long term will be more valuable for you than any single cash injection.
Need More Help?
Whether you need help refining our pitch deck, tuning your outreach strategy or want to pitch in front of our Angel investment network speak to our team today to see if we can help.